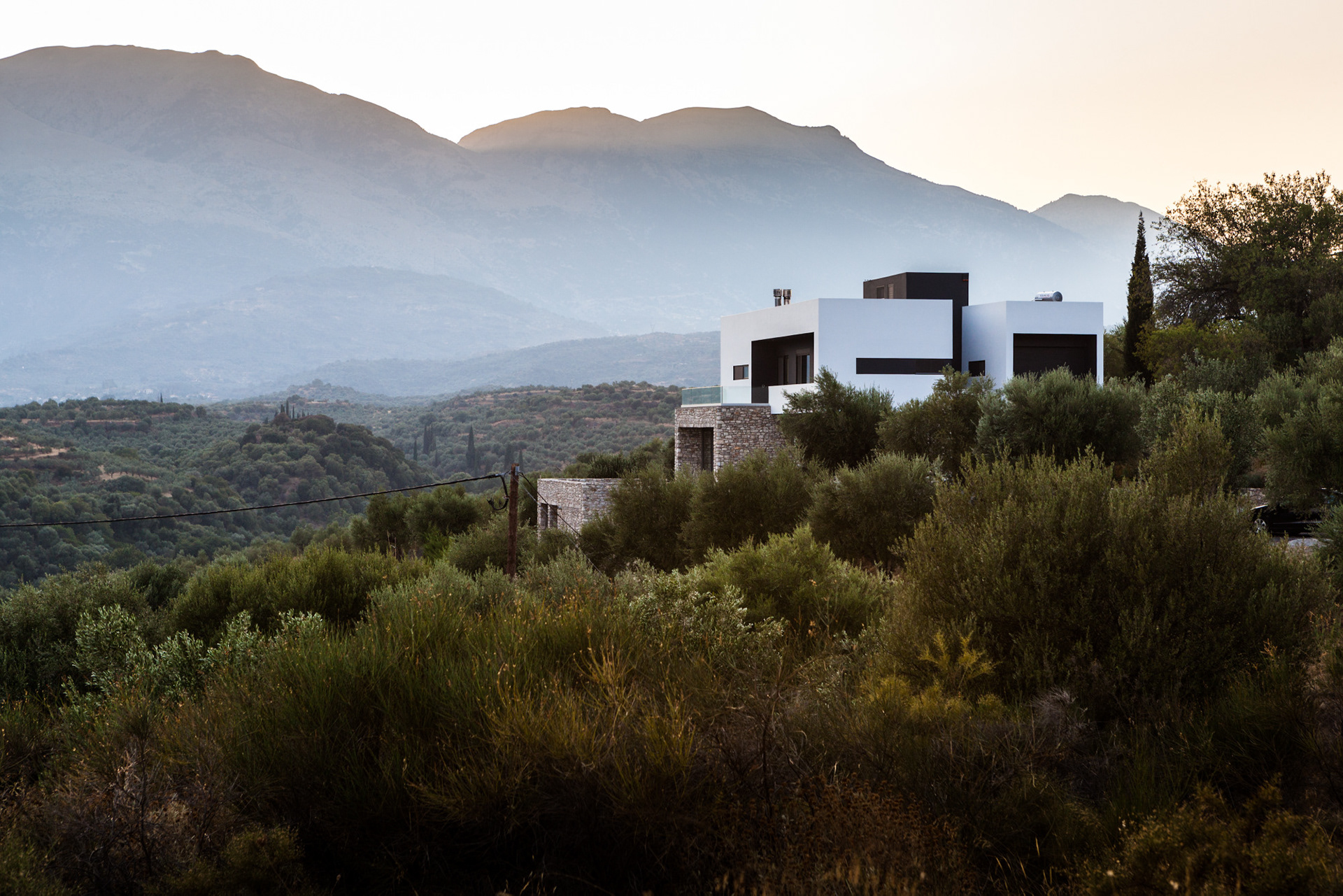 I first started travelling to valley of Sparta when I was 15 years old.  The landscape was a great departure from my parents suburban Maryland home.  The image of the majestic Taygetus mountain imprinted itself on my memory.  That was over 25 years ago.
Since then, I've made my annual pilgrimage to the valley where i've photographed the mountain continually since that time.  It is no surprise that I couldn't say no when given the opportunity to design a home for a dear friend in the valley.
 When it was finally complete, I stood on the terrace looking at the mountain and realized that all my effort may have simply been to get a better view of the mountain.  And so I had.
The Kapetas villas is found on the outskirts of the rural town of Sparta, Greece.  The site offers stunning views of the historically notable and beautiful valley below.  The villa has been designed around these stunning views of the famous Taeygetus mountain range while capitalizing on passive thermal strategies.  These include both passive solar and passive ventilation strategies.  Additionally, a storm water management solution has been implemented which collects and retains rain water which is collected into a cistern.